Sunset Ridge Razz Ma Tazz and red tri male Sunset Ridge Look At Me Now Puppies
DOB 6/14/23 Puppies are out of blue merle female Sunset RIdge Razz Ma Tazz and red tri male Sunset Ridge Look At Me Now, ( Bear) Puppies have been very well socialized, vaccinated and dewormed, all are doing very well. Ready for homes August 1st. There was only one female in the litter, she was the smallest, very sweet and loving. She (Spice) is the first picture on the top left. The male that looks a lot like her has blue eyes.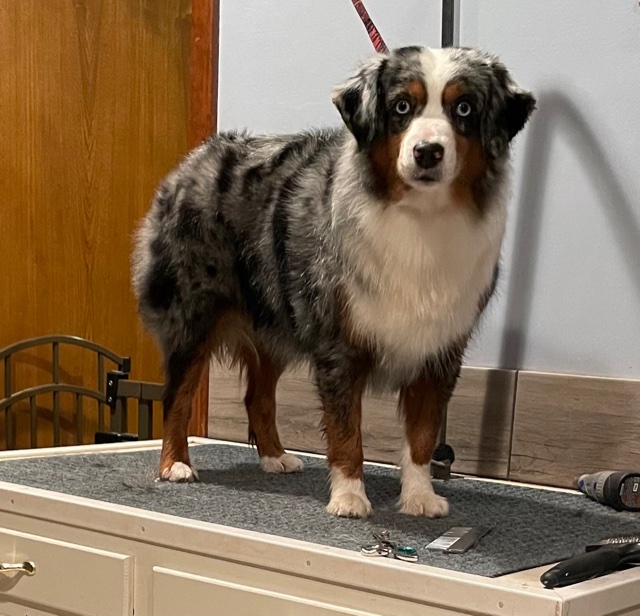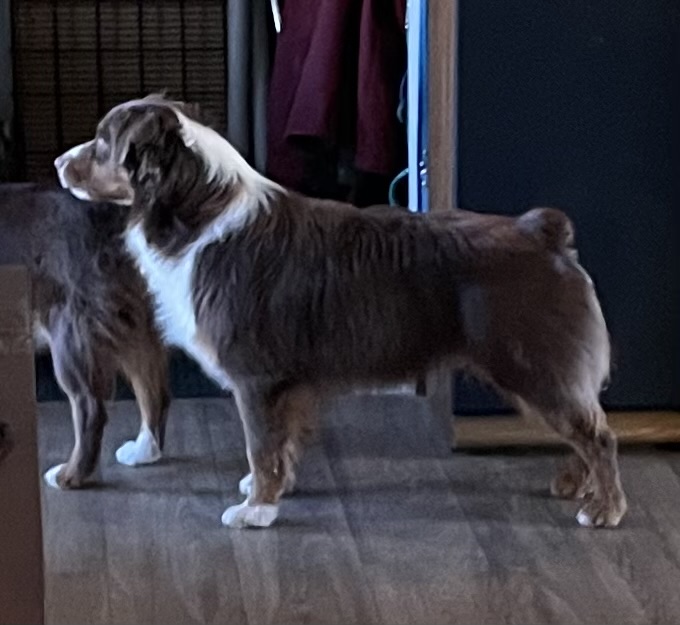 What Other Dog Lovers are Saying
"Great dog, healthy, happy, even well behaved. Karin does a great job with her dogs! "
Cathy Schoonveld
"I got my Bella from her 5 years ago and she is still the best Pup ever!! Thank you Karin"
Bev Barton
Always has beautiful puppies, well taken care of and handled with love. She does an awesome job with her aussies!
Kelly Norwood
The History of the North American Miniature Australian Shepherd actually began with the History of the Australian Shepherd. Though most facts are shrouded in time, the most commonly held belief on the origins of the Aussie began in the late 1800's when western ranchers were importing sheep from Australia. During this period the most popular sheep were being imported into Australia from the Basque regions of Spain. When the herds were shipped, their shepherds were sent with them to manage and care for the flocks on the journey. As the Australian's reputation for quality sheep grew, the demand for their sheep grew also and American ranchers began importing them.
Have Questions? We can Help